Tanja Ilic – Chairman of the Board
Tanja Ilic is currently the Managing Director of Ab Nanol Technologies Oy.
Tanja has a background from various managerial positions and from several different industries. She has recently left a position as the CEO at Svensk Fastighetsförmedling; previously she has been the VP at NasdaqOMX, Director at Atos Origin, Tacton Systems and held a number of positions at Ericsson. Tanja has also been part of international business, turn-around missions, expansions and start-ups in new markets. Former positions include being a board member at Nord Pool Clearing ASA and European Energy Exchange, and Chairman at Team Sportia.
Tanja holds an MBA from the Stockholm School of Economics, as well as a BA in Physical Education. She is a certified board member and was part of the Styrelsekraft program.
Jyrki Eklund – Board Member and CEO
Jyrki Eklund has contributed to the implementation of corporate healthcare efforts as part of executive management efforts. He has been involved in various projects, including at the Finnish Institute of Occupational Health, and with them has introduced new ideas in corporate healthcare efforts for various professional groups. Before he took up his duties at Aino Health Management Oy, Jyrki worked in the technology consultancy field at Nedecon Oyj. He was in charge of internationalization projects at both board and management levels, and also worked as a regional manager in Singapore with Southeast Asia as his area of responsibility.
Martin Bunge-Meyer – Board Member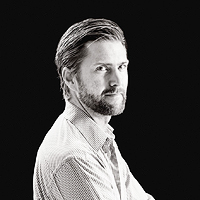 Martin has 15 years' experience of communication from working at companies such as Betsson, Vitamin Well and King Digital. He began his career as a share analyst at Aragon Fondkommission.
Martin can contribute with a solid understanding of the significance of Public Relations, internal communications, and investor relations.
Martin has a degree in economics from Stockholm University.
Klas Bonde 

– Board Member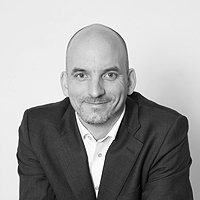 Klas Bonde is CEO and founder of PEAK-IT (currently known as Centric Professionals AB) and now runs the entire Nordic IT consultancy operation within Centric. After parallel studies in economy and computer science at Luleå University of Technology, Klas has had a series of managerial positions at various IT companies in Sweden, including at a start-up within e-commerce.
Klas has also been involved in the board of Almega Kompetensföretagen since 2013.
Daniel Koob – Board Member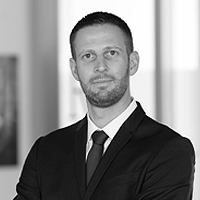 Daniel Koob is the founder and managing partner of Gulf Connect Ltd., an international boutique strategy consulting firm, based in London, with focus on strategic partnerships, disruptive business models and investment matchmaking. Daniel has an extensive background in strategy consulting from positions with Arthur D. Little, ZS Associates Inc. and Dr. Heinz Koob Management Consulting. He is focused on helping start-ups, multinational companies, private equity firms and sovereign entities achieve their growth objectives through creation and implementation of high impact strategies. As a quadrilingual executive with a track record of projects in over 50 countries, Daniel has specialized in identifying growth opportunities for his clients in mature and emerging markets alike, both through organic, partnering as well as M&A-based approaches – with measurable results.
Daniel holds an MBA ("Diplom-Kaufmann") from the University of Mannheim in Germany, and is a CFA charter holder.
Jukka Räikkönen – CTO
Jukka Räikkönen returned to Aino Health Management in September 2016. Before that, he was the manager of Service Operations at Aino during the years 2012–2014. Outside of Aino, Jukka has spent over 17 years at Nokia Networks. There, he worked in various different positions in service operations, such as customer support, project management, and quality and process development. He had both global and regional responsibilities and was based in the Pacific region and Latin America for over 5 years. Furthermore, Jukka has been CIO of a listed company in Finland and has experience of working with corporate advising.
| Year of birth | 1966 |
| --- | --- |
| CTO since | 2016 |
Johan Strömberg – Director Business Development & Consulting
Johan has 20 years' experience from building and selling companies, primarily in B2B and solution services. Johan has been CEO, business area manager, and management consultant in large international companies like Microsoft and Arthur Andersen, but also start-ups in SaaS solutions. Johan also has 20 years' experience as an executive and coach.
| Year of birth | 1970 |
| --- | --- |
| Director Business Development & Consulting since | 2018 |
Jochen Saxelin – CFO
Jochen Saxelin has formerly worked as an auditor at KPMG, and before he joined Aino he worked as a controller at Nedecon Oyj.
| Year of birth | 1971 |
| --- | --- |
| CFO since | 2016 |
Peter Seeger – Country Manager Aino Health Germany
Peter Seeger has spent over 28 years working at a number of large global IT service companies. He has wide experience of leading international consultancy and retail firms in many different industries (such as healthcare, insurance, pharmaceuticals, and chemicals). The last 15 years he has been working has a sales manager/executive at CSC, Accenture, CapGemini, Hewlett Packard, Cognizant, and OpusCapita.
| Year of birth | 1966 |
| --- | --- |
| Country Manager Germany since | 2017 |
Ewa Johansson – Chief Commercial Officer
Ewa Johansson has more than 25-year experience of International Sales and Marketing. She started her career working in Germany, Berlin, for several Swedish subsidiaries and has during her entire career been commercially responsible for the German market. She has been involved in the development and establishment of SaaS solutions for several companies and has been Commercially responsible for subsidiaries in UK, Germany, France, Canada and USA. Her latest position has been as Managing Director and Senior Vice President Sales for a Swedish SaaS company in Germany and has been based there for two years. She is also a Member of the Board of the Swedish Chamber of Commerce in Germany.
| | |
| --- | --- |
| Chief Commercial Officer since | 2019 |
Petra Lindgren – Marketing and Communications Director
Petra Lindgren has more than 15 years' experience in marketing and communications from the IT sector, where she has worked mostly with marketing and communications around SaaS-solutions. Petra started her career as a management trainee within the Tele2 group.
Petra holds a degree in Marketing and Management from the University of Northern Colorado.
| | |
| --- | --- |
| Marketing and Communications Director since | 2019 |
Jaana Pylvänen – Country Manager Finland
–
| | |
| --- | --- |
| Country Manager Finland since | 2019 |