Klas Bonde 

– Chairman of the Board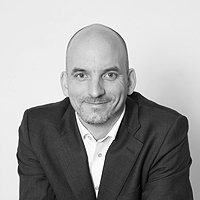 Klas Bonde is CEO of Invici and the founder of PEAK-IT (currently known as Centric Professionals AB) that runs the entire Nordic IT consultancy operation within Centric. After parallel studies in economy and computer science at Luleå University of Technology, Klas has had a series of managerial positions at various IT companies in Sweden, including at a start-up within e-commerce.
Klas has also been involved in the board of Almega Kompetensföretagen since 2013.
| Year of birth | - |
| --- | --- |
| Chairman since | 2023 |
| Holdings | See Transparency |
| Independent in relation to the Company and its management, and in relation to major shareholders. | |
Jyrki Eklund – Board Member and CEO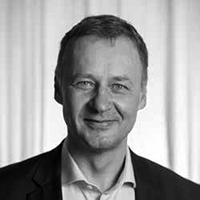 Jyrki Eklund has contributed to the implementation of corporate healthcare efforts as part of executive management efforts. He has been involved in various projects, including at the Finnish Institute of Occupational Health, and with them has introduced new ideas in corporate healthcare efforts for various professional groups. Before he took up his duties at Aino Health Management Oy, Jyrki worked in the technology consultancy field at Nedecon Oyj. He was in charge of internationalization projects at both board and management levels, and also worked as a regional manager in Singapore with Southeast Asia as his area of responsibility.
| Year of birth | 1968 |
| --- | --- |
| Board Member/CEO since | 2016/2016 |
| Holdings | See Transparency |
| Independent in relation to major shareholders. | |
Tanja Ilic – Board Member
Tanja Ilic is currently the COO of GreenIron
Tanja has a background from various managerial positions and from several different industries. She has recently left a position as the CEO at Svensk Fastighetsförmedling; previously she has been the VP at NasdaqOMX, Director at Atos Origin, Tacton Systems and held a number of positions at Ericsson. Tanja has also been part of international business, turn-around missions, expansions and start-ups in new markets. Former positions include being a board member at Nord Pool Clearing ASA and European Energy Exchange, and Chairman at Team Sportia.
Tanja holds an MBA from the Stockholm School of Economics, as well as a BA in Physical Education. She is a certified board member and was part of the Styrelsekraft program.
| Year of Birth | - |
| --- | --- |
| Board Member since | 2019 |
| Holdings | See Transparency |
| Independent in relation to the Company and its management, and in relation to major shareholders. | |
Troy Suda – Board Member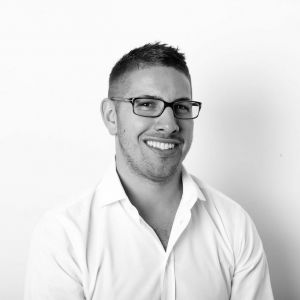 Troy Suda is Chief Product Officer at Ticketmaster International. He has responsibility for defining and implementing Ticketmaster's product strategy across after 28 different markets across Europe, Latin America, Asia, Australia & New Zealand. Troy leads a team of Product Management, Product Strategy & Design experts in UK, Sweden, Canada, Germany & Australia and is based in Ticketmaster International's headquarters in London, UK.
He has over 15 years' experience in product development and management, and product marketing, along with a track record of successes in the financial services, e-commerce, retail and travel environments. Troy has held a number of senior roles in high profile brands in Europe including leadership roles at Hotels.com (Expedia Inc) and Lonely Planet. Troy has also held various marketing, strategy and product development roles during a decade long tenure at Australian retailers Coles Group & Myer.
Having studied at numerous institutions across the world, Troy holds both a Bachelor of Business (Marketing) and Master of Commerce (E-Commerce) and has been educated at RMIT University (Melbourne), The University of Melbourne and Columbia Business School (New York).
| Year of birth | - |
| --- | --- |
| Board Member since | 2019 |
| Holdings | See Transparency |
| Independent in relation to the Company and its management, and in relation to major shareholders. | |
Roland Norberg – Board Member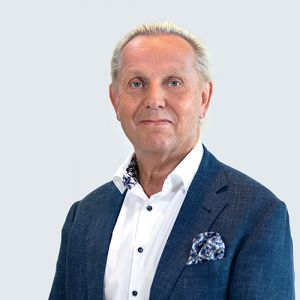 Roland Norberg founded his first company in 1969, during his studies, selling used study literature. He has run companies in and outside Sweden for over 50 years. SMRI, Strategic Market Research Institute, is the parent company of a smaller privately owned group with subsidiaries SveMa Group, as well as SveMa Swedish Market Research with subsidiaries in and outside the EU.
During these years, Roland has built up a large contact surface in and outside of Sweden, he has just finished the work of building Norberg & Partner's subsidiary AbiCure Sweden AB's subsidiary in Pakistan a market of over 200 million people.
Roland Norberg is one of three founders of the investment company Norberg & Partner Sustainable Group AB.
Roland sets the watchwords Sustainability – Innovation – Caring in everything he undertakes, with a view to future generations.
| Year of birth | - |
| --- | --- |
| Board Member since | 2022 |
| Holdings | https://investors.ainohealth.com/transparency/ |
| Roland Norberg is chairman of the board of Norberg&Partner Sustainable Group AB. The company is Aino Health's largest owner with an ownership stake of 29.9%. | |
Daniel Koob – Board Member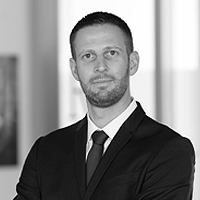 Daniel Koob is the founder and managing partner of Gulf Connect Ltd., an international boutique strategy consulting firm, based in London, with focus on strategic partnerships, disruptive business models and investment matchmaking. Daniel has an extensive background in strategy consulting from positions with Arthur D. Little, ZS Associates Inc. and Dr. Heinz Koob Management Consulting. He is focused on helping start-ups, multinational companies, private equity firms and sovereign entities achieve their growth objectives through creation and implementation of high impact strategies. As a quadrilingual executive with a track record of projects in over 50 countries, Daniel has specialized in identifying growth opportunities for his clients in mature and emerging markets alike, both through organic, partnering as well as M&A-based approaches – with measurable results.
Daniel holds an MBA ("Diplom-Kaufmann") from the University of Mannheim in Germany, and is a CFA charter holder.
| Year of birth | - |
| --- | --- |
| Board Member since | 2019 |
| Holdings | See Transparency |
| Independent in relation to the Company and its management, and in relation to major shareholders. | |